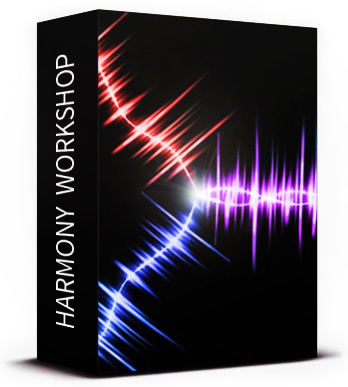 Become a wizard of harmonizing! Harmony Workshop will train you to harmonize any melody beautifully. It's unique, effective and fun! Essential for singers and songwriters.
You'll understand how to craft gorgeous vocal harmonies and perfect the ability to sing them by ear. You'll learn beginning to advanced harmonization techniques including parallel harmony, counterpoint, chromaticism, multi-part harmony, and much more.
Instant download!

Fun fact: Harmony Workshop is over four hours of harmony instruction, techniques and exercises, containing over three hundred audio tracks.