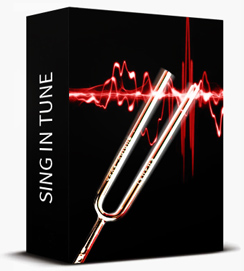 A rigorous training program to give you the ability to sing perfectly in tune! With Sing In Tune, say goodbye to "pitchiness" and sour notes and start giving mind-blowing live and studio performances!
A pitch-perfect vocal performance is compelling. Instant proof of your ability. Sing In Tune gives you that!
Every singer needs this training method. Comprehensive, rigorous, indispensable: Sing in Tune will improve your sense of pitch, perfect your vocal performances, and help you in every aspect of your musicianship.
Instant download!